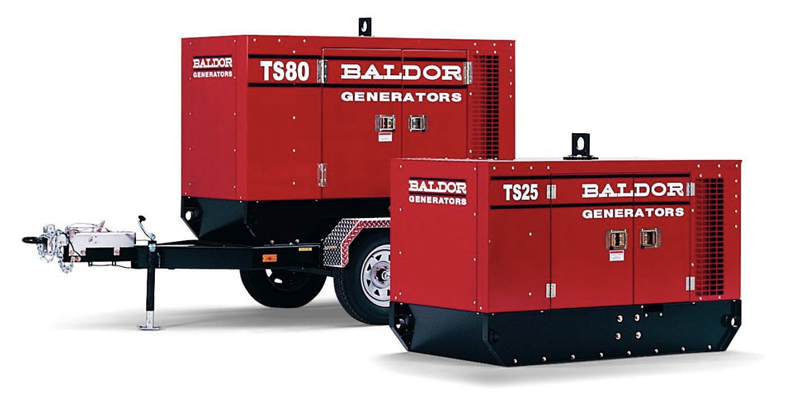 Baldor portable generators are designed to meet your demands when dependable portable power is required. The performance and durability of Baldor portables have made them the "generator of choice" for industrial and rental/construction applications. Baldor's brushless two-pole design is maintenance free and manufactured to the highest quality standards in an ISO 9001 facility.
Baldor manufactures its own generators and backs them with an industry leading 3-year limited warranty. Baldor portable generators feature "Switchless Full Pow'R", which eliminates the need for a "Full Power" switch. Automatically, you get the 120V or 240V nameplate power rating without having to flip a switch. Baldor Premier portable generators incorporate the features you've come to expect from the leader in portable power generation.
Switchless Full Power – Automatic 120V/240V operation.
Automatic Idler System – Reduces fuel consumption, extends engine life.
Focal Vibration System – Reduces vibration, extends generator life.
Hour meter, Voltmeter, and Fuel Gauge
At Brook Field Service, we offer a wide range of Baldor portable generators. We can specify the right generator for your needs and budget, as well as sell, install, and service everything we sell.