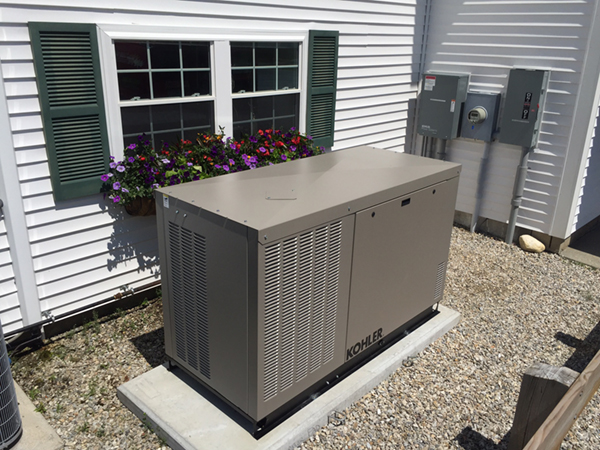 In just 10 seconds, KOHLER generators can automatically power your AC or heat, sump pump and major appliances like your fridge and oven.* That's everything, all at the same time.
*Based on generator and load size.
Your Exclusive Kohler Titanium Dealer in Vermont
Wherever you live, forces of nature can leave you without power for 5 minutes, 5 hours, 5 days or more. A power outage means no heat, no lights, no refrigerator, or hot water. A 5-minute outage is a disruption, but a lengthy outage could cause serious damage.
Most homeowners think generators are too costly to purchase and often don't know where to start when it comes to looking for a generator. Residential, or home generators, come in many different forms as well as different price points. At Brookfield Service, our professional staff can help you determine what's best for you.
No longer a luxury, home generators are in most homes today. Why? Residential generators bring peace of mind. They allow you, the homeowner, to power up needed home appliances and fixtures during a power outage. With the push of a button, you can "power up" and provide the comfort and safety you want, when you need it the most.
What Size Generator Do You Need?
Take this simple quiz and we will provide you with an size estimate.