Municipal Generator Inspections in Vermont by Brook Field Service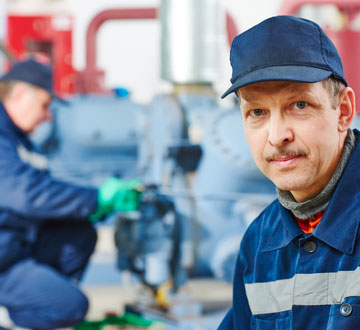 Offering municipal generator inspections in Vermont, Brook Field Service is committed to keeping our neighbors safe and never leaving them without power.
With headquarters in Northfield, we have been supplying Vermont with commercial generator sales and services for decades. Now, we are offering municipal inspections for generators in businesses with a fast turnaround and scheduling process, guaranteed.  These critical inspections are required annually so maintaining a regular inspection schedule is key to avoiding fines and penalties.
With the largest team of TQP inspectors in the region we can respond fast to any municipal inspection needs.  Don't delay in contacting us to handle your next inspection. Our team can get there fast and get you set up with future inspection services that take the worry away for years to come.
Vermont Public Safety Inspections for Generators
At Brook Field Service, our team of experienced inspectors will make sure your building's generator is up to local code. We specialize in backup electric generators, so if you're thinking about adding an extra power supply to your building, our team will make sure that the city, county, and state safety guidelines are followed throughout the process.
For existing generator installations, Brook Field Service provides detailed, ongoing municipal equipment inspections for Vermont home and building owners. Our mission with each generator inspection is to make sure all the necessary safety codes, permits, and certifications for ongoing occupancy is a seamless process for our clients.
Choose Brook Field Service for your next municipal generator inspection and see why in decades of business, our company continues to obtain 90% of new sales and services through referrals from our happy, returning customers.
Schedule a Municipal Generator Inspection
Brookfield Service has been safely powering Vermont and surrounding areas for nearly 40 years, so you are guaranteed the attention of a neighbor, and not just another date on the calendar of some other company.
With offices in Northfield, VT, and Westmoreland, NH, we're here to help with municipal inspections, generator power, and unbeatable customer service every step of the way. You can call us, toll-free, at 1-866-POWER97 or fill out a form online for a FREE onsite evaluation.